How to Fix a Chipped or Cracked Windshield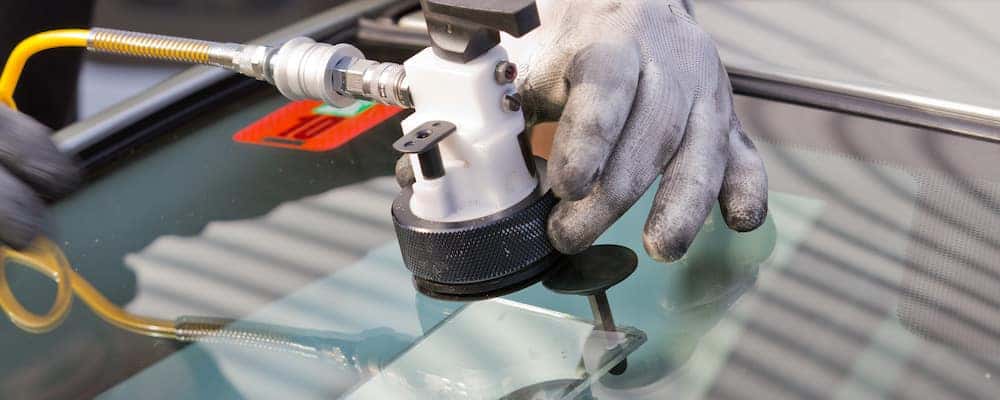 Whether you're getting your car ready for sale or simply trying to restore it to like-new condition, there are plenty of DIY repairs you can perform—from restoring headlights with toothpaste, to removing scratches from your car, to removing dents with a plunger! Another important way to keep your car looking good is to fix windshield crack and chips. While windshield chip repair is a pretty simple repair that you can perform at home, you'll want to go to an expert to take care of bigger windshield crack repair or to at least get advice on how to stop a windshield crack from spreading. The following step-by-step guide is for fixing a small chip in the windshield.
Step-by-Step Windshield Chip Repair
Make sure it's a simple "spider crack" and not a crack that spreads all the way up the windshield.
Purchase a standard windshield repair kit from your local auto repair shop.
Use a small sharp object to clean out any loose glass that may be stuck inside the chip.
Pour alcohol onto a microfiber towel, and wipe the chip until it's clean.
Use the pedestal, resin, and syringe kit you bought from the store to fix the chip, following the step-by-step instructions in the kit.
How to Repair a Cracked Windshield Using Clear Nail Polish
How Much Does a Chipped Windshield Repair Cost?
The cost of windshield chip and crack repair varies widely depending on the kind of problem you're facing. If it's a small spider crack and you can fix the windshield crack on your own at home, then you'll only be out the few dollars it costs for a windshield repair kit. If you choose to have the spider crack fixed by an auto body professional, then you're looking at a charge of around $100-200. If your windshield can't be repaired and instead needs to be replaced, you could be looking at upwards of $1,000. No matter what kind of problem you're facing, acting quickly is the best way to minimize damage and save money on repairs.
CarHop is Your Source for DIY Auto Repair Tips
Whether you're looking for more DIY auto repair tips or are ready to purchase a quality pre-owned vehicle, CarHop has you covered. We have a full lineup of used cars for sale at our many locations around the country. Come see us today, or call us at 800-600-7013 with any questions!
More Car Maintenance How-To's from CarHop