How Many Miles on a Used Car is Too Much?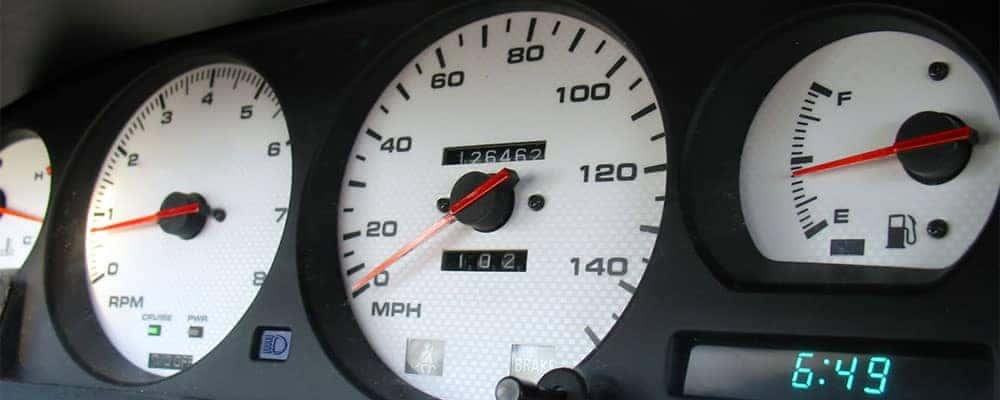 Wondering how many miles on a used car is too much? You might have heard people quote 100,000 miles as a smart cut-off point, but that's not really the right metric. Instead, you should consider the vehicle's service records, its vehicle history report, and the reliability of the model in question.
Why is 200,000 miles the new 100,000 miles?
Way back when, maintaining your car well enough to reach 100,000 miles was a point of pride.  That's because older cars were usually unreliable at triple-figure mileage — but a lot has changed since your parents started looking for their first car. Manufacturers are using more sophisticated components and fluids that ensure a car lasts longer.
100,000 miles really isn't high these days. Let's do the math:
The average car still on the road is 11 years old.
The average car is driven around 15,000 miles per year.
That means your average car on the road has about 165,000 miles.
Actually, many cars drive well over 200,000 miles nowadays.
How to Shop for a High-Mileage Car
Mileage is still a factor, but it isn't the only factor. When shopping for a high-mileage car, consider the following:
Look for the most reliable models.
Go through a dealership instead of a private seller.  Get a warranty if you can.
Check the vehicle history report for previous collisions or other damage.
Check the service history to see how well the vehicle has been maintained. Even missed oil changes could have taken their toll.
The Right High-Mileage Used Car is Worth Buying
If you're looking for a used car with a great limited warranty* and a Satisfaction Guarantee, simply visit your nearest CarHop location.
*See dealer for copy of limited warranty.