Used Car Buying Guide: a Stress-Free Approach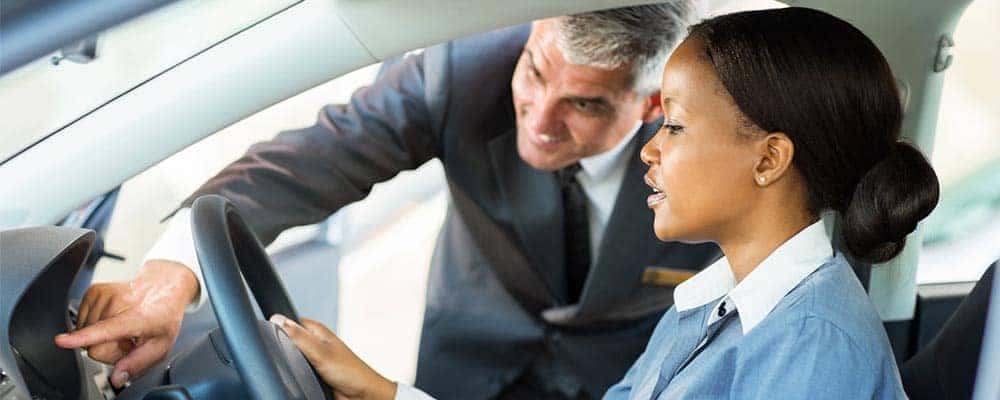 CarHop Locations Used Car Inventory Read Our Reviews
If you need to know how to shop for a used car, you've arrived at the right place. It's really as simple as following these easy steps:
Think about the type of vehicle you need
Research different models
Locate possible options
Get a vehicle history report
Take a test drive
How to Buy a Used Car
Work Out Your Budget: Before you begin thinking about features and colors, work out a rough budget. Remember to take taxes, fuel costs, and insurance rates into account. As a general rule, your monthly payments should ideally add up to no more than 15% of your pre-tax monthly pay.
Think About the Kind of Vehicle You Need: Used cars can be broken down into several classes. There's everything from SUVs to subcompacts out there, so consider what you're going to need throughout the week.
Research Different Models: Once you have a rough idea of the right vehicle class, you can start to close in on the right model. Whether you're shopping for a sedan or a hatchback, there should be a variety of models made by manufacturers from all over the world. Remember that less popular models are often the least expensive.
Locate Possible Options: You should now have a basic idea of the models you want, so start looking for options in your area. You can go with private sellers, but it's increasingly advantageous to shop for a used car through a dealership, especially one that offers Buy Here Pay Here financing.
Get a Vehicle History Report: You can't read a used car buying guide without being told to get a vehicle history report, and for good reason. From the number of owners to reports of any previous damage, a vehicle history report will contain everything you need to know.
Take a Test Drive: Once you've found a couple of potential vehicles, take them out for a test drive. Don't just go around the lot — you should cruise across different roads where you can reach up to 60 mph. If anything doesn't feel right, head back and look for something else.
Researching How to Buy a Used Car Helps You Find the Perfect Ride
The team here at CarHop is ready and waiting to help you find the right used car at the right price, so find your closest location to get started fast and easy.