Hours
Monday - Thursday:
10am - 7pm
Friday:
10am - 6pm
Saturday:
10am - 5pm
Sunday:
Closed
CarHop of Crystal Information and Special Offer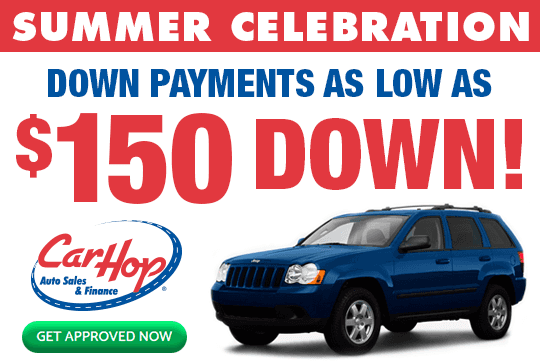 *Limited offer. Select vehicles only. $150 down on approved credit at 19.9% APR for 30 months at $41.89 per month per $1,000 financed
If you live in the Minnesota and have been turned down for a car loan in the past, don't worry – CarHop in Crystal can help, even if you have bad credit! Open since 2002, our Crystal, MN location can get you the vehicle and auto-financing you need!
YES! We accept trade-ins and co-buyers.
Chris Maltz
Branch Manager
(763) 533-8618
Carhop Auto Sales & Finance
CarHop Auto Sales & Finance, Lakeland Avenue North, Crystal, MN, United States
Find an Auto Service Shop
What is CarHop?
Too many people put their faith in public transportation rather than looking for affordable used cars for sale. That leaves those in Crystal with:
Buses
Light Rail
Transit Link
Metro Mobility
Greyhound
Each is fine in its own right, but let's explore why you're better off looking for used car sales.
Buses
The Robbinsdale Transit Center is the closest depot to the center of Crystal, and you should be able to catch buses to Brooklyn Park, Plymouth, St. Louis Park, and other surrounding areas. The trouble is that missed connections will cost plenty of time, and you'll likely need to make a few before reaching your destination.
Light Rail
There's talk of expanding the METRO up to Crystal, but you can't take yourself to work each day on talk. At present, the Light Rail doesn't reach Crystal. Use it to get into the big city if you must, but keep in mind you'll need to arrange some other kind of ride to even reach the nearest station.
Transit Link
This curb-to-curb minibus or van service operates through the seven-county metropolitan area. The major issue is that reservations must be made at least two hours in advance. They're subject to availability, and Transit Link only operates on weekdays. It's a decent last resort, but it's a last resort nonetheless.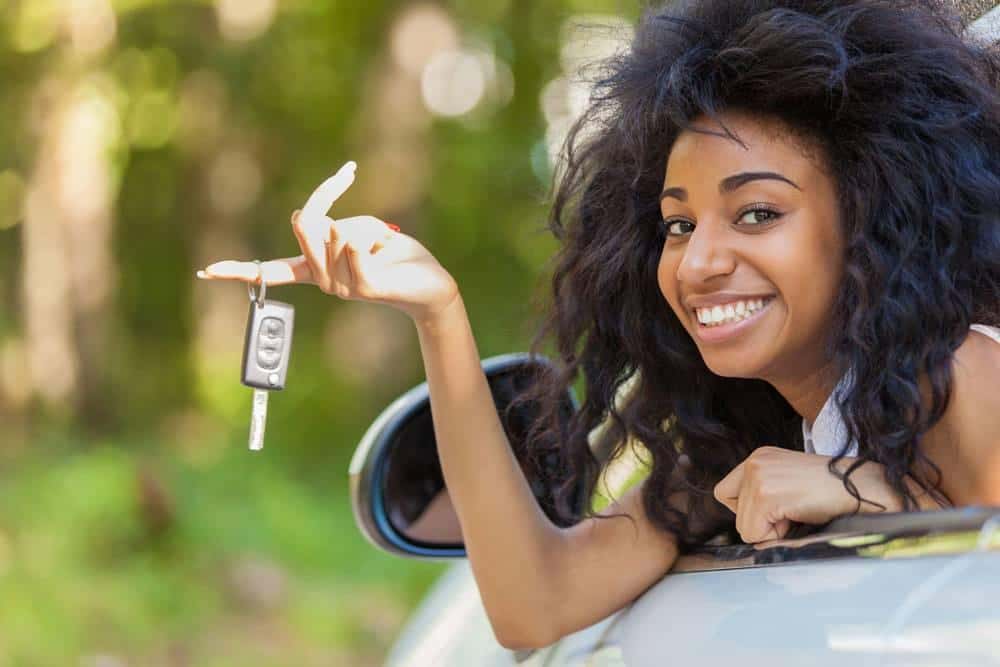 Why Buy at CarHop?
Metro Mobility
Works like Transit Link, but only for certified riders who cannot use regular fixed-route buses due to a disability or health condition. Again, you'll need to book Metro Mobility in advance.
Greyhound
Nothing like the authentic long-distance bus experience of slipping into a cramped seat among 30 or so other passengers of varying hygiene. Of course, getting to your nearest station is the real trick. The closest Greyhound depots are in Maple Grove and Minneapolis, so expect a 15-30-minute car drive before you even reach the start of your journey.
Let Us Help Find Your Next Pre-Owned Car
Buy Here Pay Here financing represents an ideal way to find a pre-owned car, especially when it's backed by a great warranty and Satisfaction Guarantee. To find out more, contact CarHop today — we could even help you get a car if you've suffered from credit problems in the past.