CarHop in Denver, CO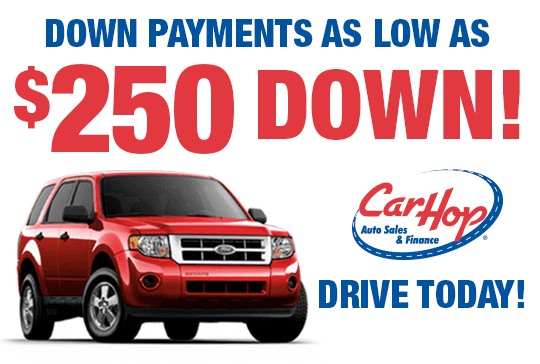 *Limited offer. Select vehicles only. $250 down on approved credit at 20.9% APR for 30 months at $41.89 per month per $1,000 financed.
If you live in the Denver, Colorado area and have been turned down for a car loan in the past, don't worry – CarHop will work hard to get you approved and driving.
CarHop helps customers with less than perfect credit, or no credit, get approved for a better vehicle with a low down payment and payments designed to meet their budgets. All vehicles come with an 18 month, 18,000 mile warranty, plus a 7 Day Satisfaction Guarantee.
With multiple locations in the Denver metro open for over a decade, our teams are eager to help you like we've helped so many other Denver residents get a great used car!
YES! We accept trade-ins and co-buyers.