Hours
Monday - Thursday:
10am - 7pm
Friday:
10am - 6pm
Saturday:
10am - 5pm
Sunday:
Closed
CarHop of Vallejo Information and Special Offer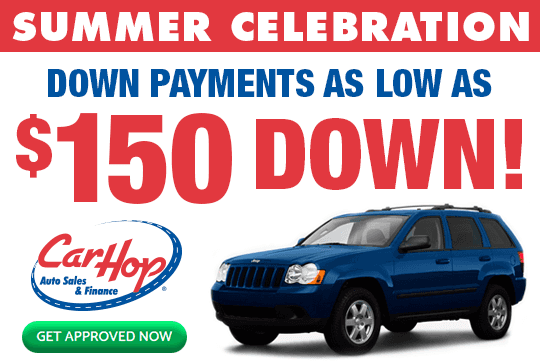 *Limited offer. Select vehicles only. $150 down on approved credit at 19.9% APR for 30 months at $41.89 per month per $1,000 financed
If you live in the Vallejo, California area and have been turned down for a car loan in the past, don't worry – CarHop will work hard to get you approved and driving, even if you have bad credit! Open since 2012, our team is eager to help you like we've helped so many other Vallejo residents get a great used car!
YES! We accept trade-ins and co-buyers.
DeAndrae Sampton
Branch Manager
(707) 638-0548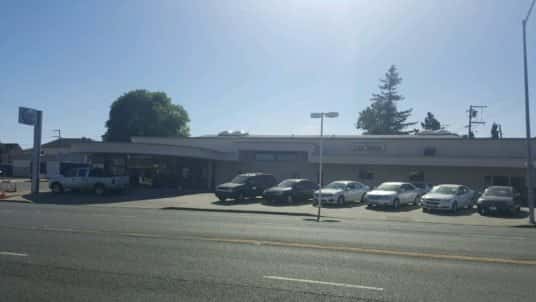 Carhop Auto Sales & Finance
CarHop Auto Sales & Finance, Sonoma Boulevard, Vallejo, CA, United States
Find an Auto Service Shop
Why Choose CarHop?
From local buses to BART and ferry service, you have several public transit options available here in Vallejo. While these various transportation services may offer routes that will get you around town, out to nearby Benicia or Carquinez Heights, or even across the Bay, you'll have to adjust your travel according to their schedules, not your own. That's why, with all there is do in town, many Vallejo residents prefer the freedom that comes from owning a car. Here at CarHop, we offer a wide selection of used cars, trucks, and SUVs, all in top condition and affordably priced. Best of all, we also offer the convenience of Buy Here Pay Here financing in Vallejo, which provides an easy, hassle-free way to get behind the wheel of the high-quality used car you want today.
Still wondering whether or not Vallejo public transportation is a viable option for you? Take a look at the limitations of the available public transit before you make up your mind.
Public Transportation in Vallejo, CA
Why Shop for a Used Vehicle at CarHop?
Of course, we aren't the only used car dealership in Vallejo, so why should you choose to shop with us? We're glad you asked! At CarHop, we are so confident in the quality of the used vehicles we sell that we offer 7-day satisfaction guarantee, along with great warranty coverage that provides peace of mind to our customers from Middleton to San Pablo. We specialize in providing competitive financing, even if you have bad credit or no credit. We've helped buyers from Selby and beyond find the pre-owned vehicle that will provide them with the dependable transportation they need and the independence they want. Visit CarHop to find an affordable used car, and free yourself from the bus schedule today!