Hours
Monday - Thursday:
10am - 7pm
Friday:
10am - 6pm
Saturday:
10am - 5pm
Sunday:
Closed
CarHop of Tacoma Information and Special Offer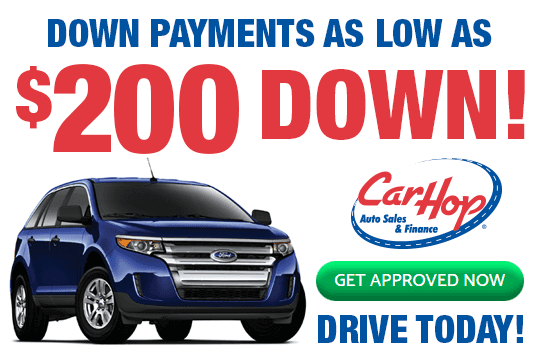 *Limited offer. Select vehicles only. Example: 2009 Ford Flex, Stock #P8142, VIN: 2FMDK51C69BA23162, $200 Down on approved credit, 30 monthly payments of $406.08, based on 19.9% annual percentage rate. Total cost $12,182.40. Available at Auburn location. Expires June 30, 2019. Tax and license not included.
If you live in the Tacoma (Lakewood) WA area and have been turned down for a car loan in the past, don't worry – CarHop will work hard to get you approved and driving, even if you have bad or no credit. In fact, we've been proudly helping customers drive since 1996 and in our Tacoma store since 2007!
Tina Price
Branch Manager
(253) 589-2200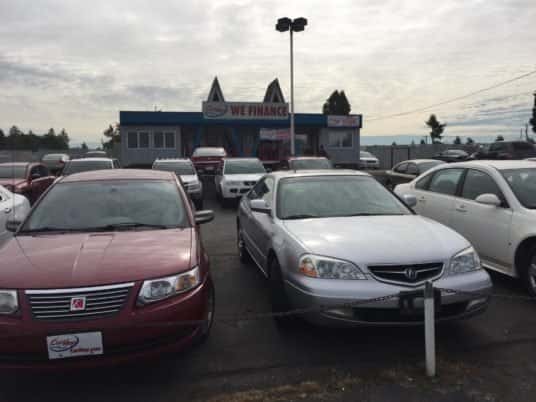 Carhop Auto Sales & Finance
CarHop Auto Sales & Finance, South Tacoma Way, Lakewood, WA, United States
Find an Auto Service Shop
Find Used Cars for Sale in Tacoma
Tacoma residents weighing used cars for sale vs. Tacoma public transportation should explore the pitfalls of using these services:
Pierce Transit Buses
Tacoma Link Light Rail
Pierce Transit SHUTTLE
Pierce Transit Vanpool
Amtrak
Greyhound
They all have their place, but there's more than one reason why looking at pre-owned cars is more attractive.
Pierce Transit Buses
Tacoma is served by several bus routes, but making numerous connections to reach a meeting or social event is never ideal, especially since a single missed connection can get you stranded. You'll also find coverage becoming increasingly patchy as you get farther away from the center of town.
Tacoma Link Light Rail
Tacoma's light rail network consists of only a single line that runs from Tacoma Dome Station to Theatre District / S. 9th, so it's of limited use to most residents. You'll have to keep your eye on your watch when you head out to meet your friends, too — the light rail network closes at 10 p.m. all through the week.
Pierce Transit SHUTTLE
If you're functionally unable to get on or off a transit bus or physically unable to reach a regular Pierce Transit bus stop, you can use SHUTTLE. It's a shared-ride service that offers door-to-door service, but you can only use it if you meet their criteria. Even if you do, expect multiple stops on the way to your destination.
Pierce Transit Vanpool
People who don't opt for affordable used cars often end up using a vanpool system. Essentially, this is a group of 5 to 15 people who share a ride in a passenger van. It's extremely inconvenient, so you should look to Buy Here Pay Here car lots instead.
Amtrak
The Amtrak line is a good call for cross-country journeys, but trains can't take you around Tacoma, and the fact that the line skirts the shoreline means it completely misses outlying areas like Lakewood.
Greyhound
Greyhound is another option for people making longer journeys, but these buses aren't exactly famous for their luxury. When you arrive, you'll probably feel cramped and uncomfortable, and you'll almost certainly find you still need to find a way to get from the Greyhound parking lot to your final destination.
Use CarHop Instead of Relying on Tacoma Public Transportation
With our great warranty, Satisfaction Guarantee, and Buy Here Pay Here financing, CarHop is the perfect place to find exceptional used cars for sale. Contact us today to learn more.
Get Approved Now! Tacoma Inventory Tacoma, WA Area Highlights