Hours
Monday - Thursday:
10am - 7pm
Friday:
10am - 6pm
Saturday:
10am - 5pm
Sunday:
Closed
CarHop of Omaha Information and Special Offer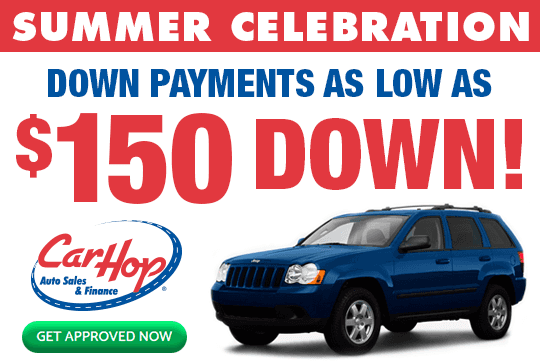 *Limited offer. Select vehicles only. $150 down on approved credit at 19.9% APR for 30 months at $41.89 per month per $1,000 financed
If you live in the Omaha, Nebraska area and have been turned down for a car loan in the past, don't worry – CarHop has been serving customers at this store since 2004 and will work hard to get you approved and driving, even if you have bad credit!
YES! We accept trade-ins and co-buyers.
Carl Robinson
Branch Manager
(402) 991-8181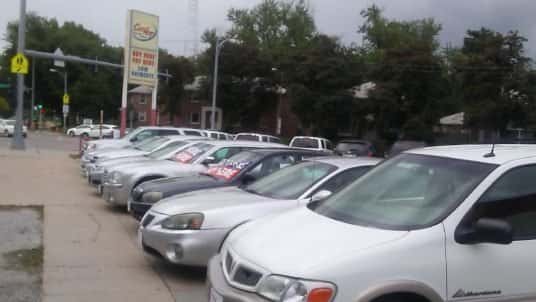 Carhop Auto Sales & Finance
CarHop Auto Sales & Finance, Northwest Radial Highway, Omaha, NE, United States
Find an Auto Service Shop
What is CarHop?
Choosing to rely on public transportation instead of finding a used car dealer near Omaha often seems like the sensible thing to do, and your options do include:
But nothing can compete with the convenience and time-efficiency of your own car.
Public Transport vs. Used Cars
Buses: The Omaha Rapid Bus Transit (ORBT) system is ideal for quicker trips, but it only runs between Westroads Mall & Transit Center and Old Market District. Going outside that small slither of Omaha? You'll be forced onto the Metro system. It does its best, but there's no denying you'll be making frequent connections and facing long waits at each stop.
Amtrak: Amtrak trains don't make many stops. Going from Amtrak's Omaha Station to San Francisco might be feasible, but any small spot up and down the Missouri River is going to be tough. Even if you're only looking for long-distance trips, you can expect to pay a pretty penny. Just one ticket on an Amtrak can be more than a monthly used car payment.
Greyhound: When you travel with Greyhound, you face the same problems you would with Amtrak, plus a few more. For starters, Greyhound buses are hardly famed for their comfort. Expect to finish even shorter trips feeling decidedly cramped. Another issue with Greyhounds is that stations tend to be quite far outside the center of town, so you'll often need to arrange ongoing transportation to your final destination.
Have You Tried CarHop for Used Car Financing?
At the end of the day, people usually rely on public transportation more because they have to than because they want to, and that's often due to financing issues. At CarHop, we offer Buy Here Pay Here financing — your financing comes from us, not a bank, so we're frequently able to secure financing regardless of credit history — whether you have good credit, bad credit, or no credit.
If that sounds good, check out the Omaha used car inventory to see what's available. With a 7-Day Satisfaction Guarantee and a Great Warranty to sweeten the deal, we're sure you'll be glad you did.