Hours
Monday - Thursday:
10am - 7pm
Friday:
10am - 6pm
Saturday:
10am - 5pm
Sunday:
Closed
CarHop of Hayward Information and Special Offer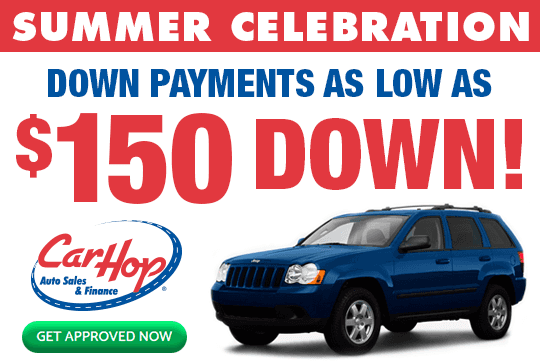 *Limited offer. Select vehicles only. $150 down on approved credit at 19.9% APR for 30 months at $41.89 per month per $1,000 financed
If you live in the Hayward, California area and have been turned down for a car loan in the past, don't worry – CarHop will work hard to get you approved and driving, even if you have bad credit! Our team is eager to help you like we've helped so many other Hayward residents get a great used car!
YES! We accept trade-ins and co-buyers.
Breana Whitney
Branch Manager
(510) 931-4445
Carhop Auto Sales & Finance
CarHop Auto Sales & Finance, Mission Boulevard, Hayward, CA, United States
Find an Auto Service Shop
What is CarHop?
CarHop works by offering Buy Here Pay Here (BHPH) financing, allowing even drivers with poor or no credit to find a vehicle. With a vehicle of your own, you can cover Hayward and beyond without relying on:
Bay Area Rapid Transit (BART)
AC Transit
Amtrak
Greyhound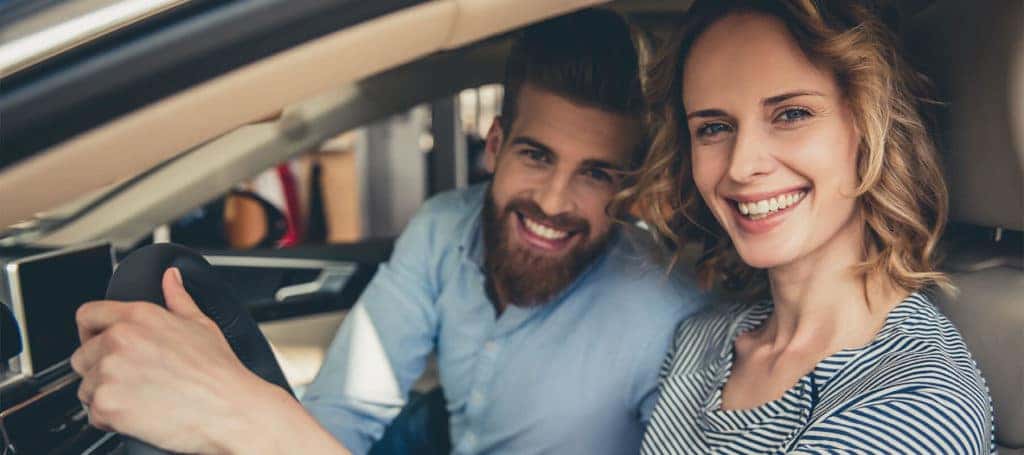 Why is Owning a Car Better Than Trusting Public Transportation?
Bay Area Rapid Transit (BART): BART isn't a bad choice if you're heading into the city, but let's not pretend there aren't drawbacks. BART uses a strange distance-based fee system, making it tough to find out just how much a trip will cost, and there's no monthly pass option to cut down costs for commuters. With trains maxing out at 10 cars, it's butt-to-gut during rush hour. And when things die down at night, BART goes to sleep. Say you want to get from Balboa Park to Montgomery Street late at night? You'll be walking — by car, it's only a 30-minute drive.
AC Transit: Most people prefer to travel by BART rather than AC Transit, and it's pretty obvious why. Waits tend to be long, and coverage gets extremely limited as you move further from San Francisco and Oakland — it's clear that Hayward isn't much of a concern to AC Transit, for instance, and fares can add up.
Amtrak: If you're heading further afield, Amtrak is your best public transportation option. It's quicker than Greyhound, and generally more enjoyable. Trouble is, Amtrak still doesn't beat traveling by car. Ticket prices quickly range into the hundreds or even thousands if you want to travel cross-country in a good compartment. Even worse, there are only a few routes, making your travel options extremely limited.
Greyhound: Once a decent way to cover the country, Greyhound buses are now best avoided. Prices can still be high, and you'll get an uncomfortable seat next to a stranger for your hard-earned dollars. When you eventually arrive, you'll often find the Greyhound depot is outside the center of where you're visiting.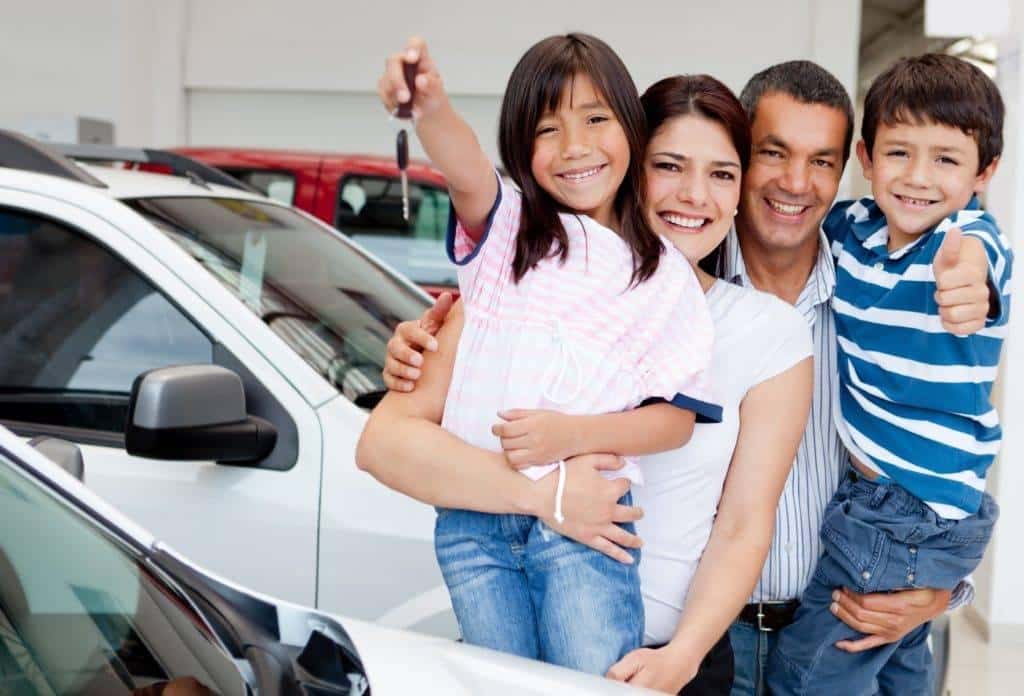 Contact CarHop Today for Competitive Buy Here Pay Here Financing in the East Bay
Whether for work or play, having a car is essential. If you'd like to find out more, contact us today. Even if your credit is bad, we'll work to get you behind the wheel of one of our used cars, trucks or SUVs! We'll even offer a 7-Day Money Back Guarantee* and excellent warranty coverage.*