Hours
Monday - Thursday:
10am - 7pm
Friday:
10am - 6pm
Saturday:
10am - 5pm
Sunday:
Closed
CarHop of Greeley Information and Special Offer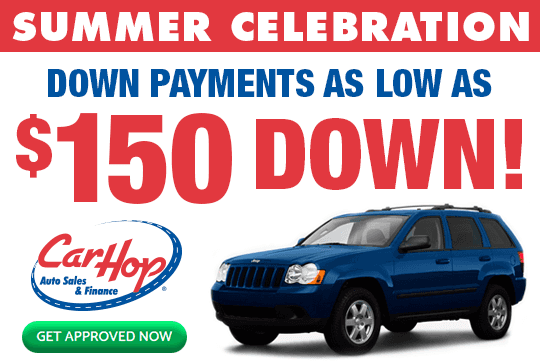 *Limited offer. Select vehicles only. $150 down on approved credit at 19.9% APR for 30 months at $41.89 per month per $1,000 financed
If you live in the Greeley, Colorado area and have been turned down for a car loan in the past, don't worry – CarHop will work hard to get you approved and driving, even if you have bad credit! Open since January 2012, our team is eager to help you like we've helped so many other Greeley residents get a great used car!
YES! We accept trade-ins and co-buyers.
Staci King
Branch Manager
(970) 373-2839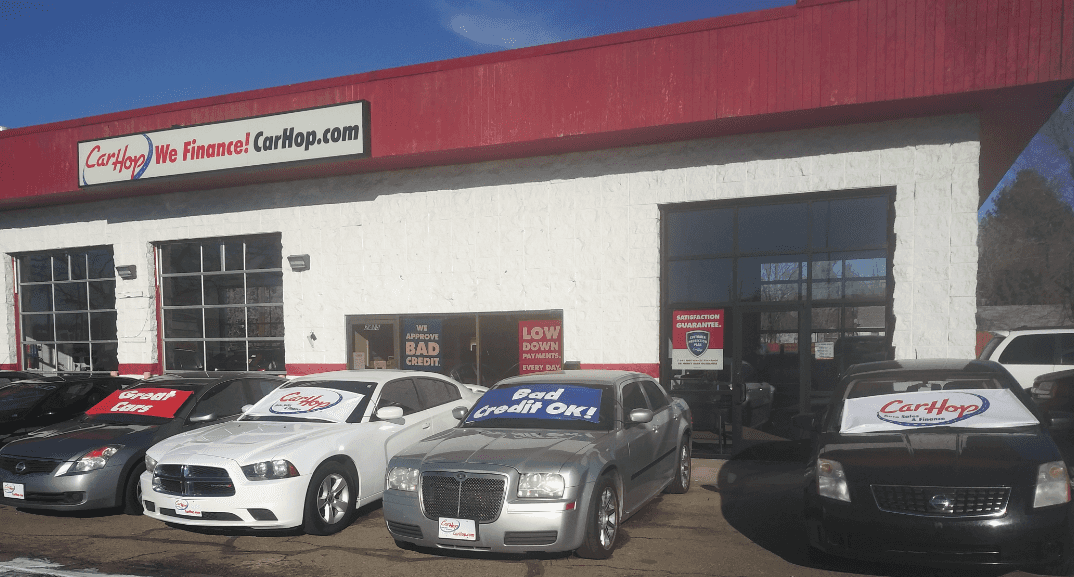 Carhop Auto Sales & Finance
CarHop Auto Sales & Finance, West 10th Street, Greeley, CO, United States
Find an Auto Service Shop
Why Choose CarHop?
Greeley-Evans Transit is the public bus system in Greeley and neighboring Evans, offering seven routes to get locals around the area. Single-use bus fare for adults costs $1.50 and daily passes cost $4.50. That's probably less than your morning coffee, but those costs will add up. If you purchase a single-use ticket daily, you can expect to pay around $540 a year. Meanwhile, the daily passes add up to around $1,620 per year or $135 per month.
When you consider the costs of bus fare, it might be worth it to look into financing at CarHop. We can help you find and finance a dependable used car for a monthly payment that's around the same price as a months' worth of daily passes.
Ways to Get Around in Greeley, CO
Greeley-Evans Transit operates seven routes within the Greeley City limits:
Bus Routes in Greeley, CO
Route 1: Rodarte Center >> Northridge HS >> AIMS >> Greeley West HS >> Greeley Mall
Route 2: Greeley Mall >> Riverside Library >> University Square
Route 3: Rodarte Center >> Greeley West HS >> Greeley Mall
Route 4: Rodarte Center >> NCMC >> Greeley Mall
Route 5: Rodarte Center >> UNC >> Hillside Center >> Greeley Mall
Route 6: Rodarte Center >> Weld Human Services >> Weld Health Dept
Boomerang: Gunter Hall >> Nottingham Stadium >> Michener Library >> Gunter Hall
Long-Distance Travel in Greeley, CO
Greyhound: There's a Greyhound station located at 101 11th Avenue in Greeley, CO. The bus station is open from 9 a.m. to 5 p.m. Monday through Friday and from 8 a.m. to 12 p.m. on Saturday.
Amtrak: You'll also find an Amtrak bus station at the location listed above. It's located about a half-hour walk from the center of Greeley.
Drive Home in Your Used Car from CarHop!
You simply can't beat the freedom of owning your own vehicle. All of the routes listed above (with the exception of Boomerang) operate Monday through Saturday. However, you won't be able to get bus service on a Sunday, which can be a problem if you work weekends or simply need to get around. CarHop can offer a solution! Our customers can utilize Buy Here Pay Here financing, giving them flexible financing options even if their credit is less-than-great or they have no credit.
Contact us to learn more about our inventory, as well as our Satisfaction Guarantee and Great Warranty that come with each of our used vehicles for sale!