Hours
Monday - Thursday:
10am - 7pm
Friday:
10am - 6pm
Saturday:
10am - 5pm
Sunday:
Closed
CarHop of Burnsville Information and Special Offer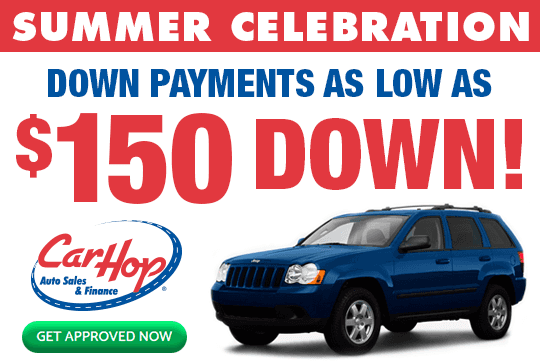 *Limited offer. Select vehicles only. $150 down on approved credit at 19.9% APR for 30 months at $41.89 per month per $1,000 financed
If you live in the Burnsville, Minnesota area and have been turned down for a car loan in the past, CarHop can help, even if you have bad credit! Since 2005 we have helped Burnsville customers just like you get into a vehicle!
YES! We accept trade-ins and co-buyers.
Chris Kokkeler
Branch Manager
(952) 736-9820
Carhop Auto Sales & Finance
CarHop Auto Sales & Finance, Minnesota 13, Burnsville, MN, United States
Find an Auto Service Shop
What is CarHop?
The are more than a few ways to get around Burnsville, including plenty of public transportation opportunities. These include:
Buses
Light Rail
Dial-a-Ride
Greyhound
Of course, they all have significant shortcomings when compared to a quality used car. Let's take a closer look at each option.
Buses
Burnsville Transit Station is fairly comfortable, with 1300 parking spaces and a spacious climate-controlled waiting room. That said, it's a little outside of town, located at 100 East Highway 13.
The METRO Orange Line is a planned 17-mile highway Bus Rapid Transit (BRT) line that will connect Minneapolis, Richfield, Bloomington, and Burnsville along I-35W, but it isn't yet finished. Besides that, you're beholden to any delays that any of the buses you might take encounter.
Light Rail
The Light Rail system is one way to get to Minneapolis. The problem is that the nearest station is in Bloomington, which isn't much good for people in Burnsville or Eagan. It's a ten-minute drive from the center of Burnsville to the Bloomington Light Rail station, so you'll need a car to make the journey feel practical.
Dial-A-Ride
Dial-A-Ride is a fantastic service that uses accessible buses to provide public transportation where regular fixed-route transit is unavailable.
That said, it isn't as convenient as it could be. To take advantage of the service, you need to be certified as unable to use regular fixed-route services due to disability or health condition, and reservations need to be made well in advance.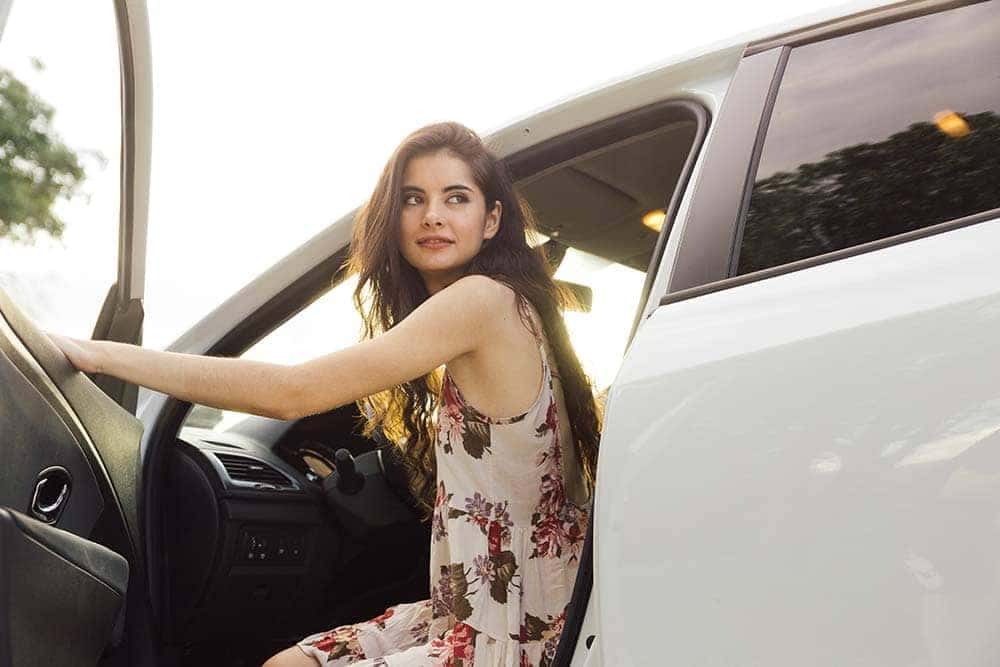 Greyhound
Greyhound buses aren't known for their comfort, and stations are normally a little outside the most convenient spots. They can make an ideal option if you need a low-cost way to make a long-distance journey, but it isn't hard to see why most people prefer taking their own car. In a Greyhound, you'll probably arrive feeling stiff and flustered.
Why Not Drive Your Own Vehicle Instead?
Far too many people are spending their lives trusting public transportation instead of enjoying the freedom that comes with their own set of wheels. It's often because they've been turned down for auto financing, but Buy Here Pay Here financing could help. We even offer a great warranty and a Satisfaction Guarantee, so why not contact CarHop today?