Hours
Monday - Thursday:
10am - 7pm
Friday:
10am - 6pm
Saturday:
10am - 5pm
Sunday:
Closed
CarHop of Blaine Information and Special Offer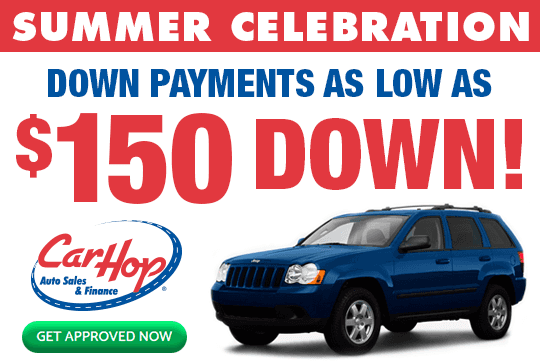 *Limited offer. Select vehicles only. $150 down on approved credit at 19.9% APR for 30 months at $41.89 per month per $1,000 financed
If you live in the Blaine, Minnesota area and have been turned down for a car loan in the past, don't worry – CarHop can help, even if you have bad credit! We have been happy to help people drive at our Blaine store since 2004.
YES! We accept trade-ins and co-buyers.
Tyler Euse
Branch Manager
(763) 785-9245
Carhop Auto Sales & Finance
CarHop Auto Sales & Finance, Central Avenue Northeast, Blaine, MN, United States
Find an Auto Service Shop
What is CarHop?
People often start looking at used cars for sale when they become frustrated with Blaine public transportation, including:
Buses
Light Rail
Dial-a-Ride
Greyhound
Such services are not as convenient as owning a pre-owned car, which is why looking at used car sales and a fair deal in the area is such a good idea.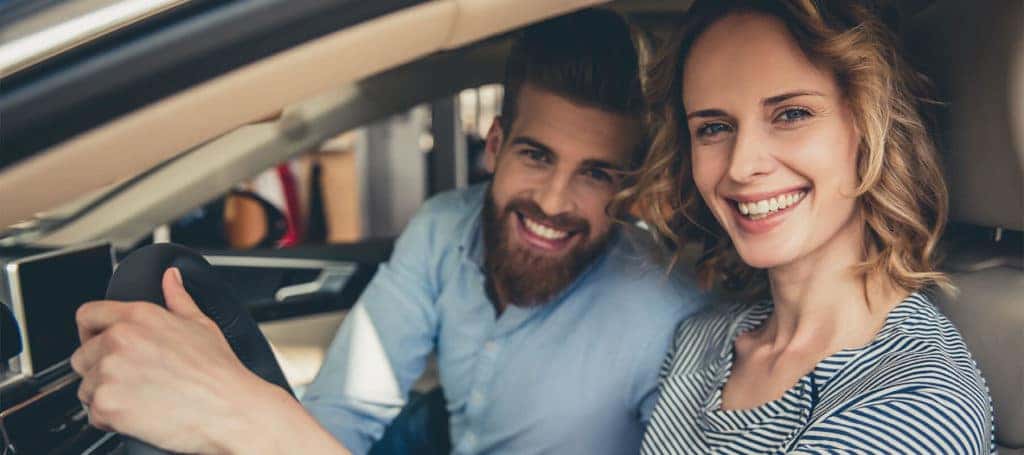 Why is Owning a Car Better Than Trusting Public Transportation?
Buses
From the 95th Avenue Park & Ride to buses coming from the Northtown Transit Center, there are plenty of lines running through Blaine. The problem is that missing one can mean a long wait, and having to go any kind of distance almost certainly means making many connections along the way. If you'd like to go from Blaine to Coon Rapids, Brooklyn Park, or the Twin Cities, expect plenty of transfers and delays.
Light Rail
Light rail services in Minneapolis and St. Paul provide an good way to navigate the city, and such services have even made it to some outlying areas. Unfortunately, Blaine is not one of them. If you rely on the light rail to get you back home, you'll come up short.
Dial-a-Ride
You can only use Dial-a-Ride if you're unable to find a regular fixed-route bus due to disability or a health condition. It's a good service, but having your own vehicle would obviously be preferable. Even if you're eligible, bookings need to be made some time in advance.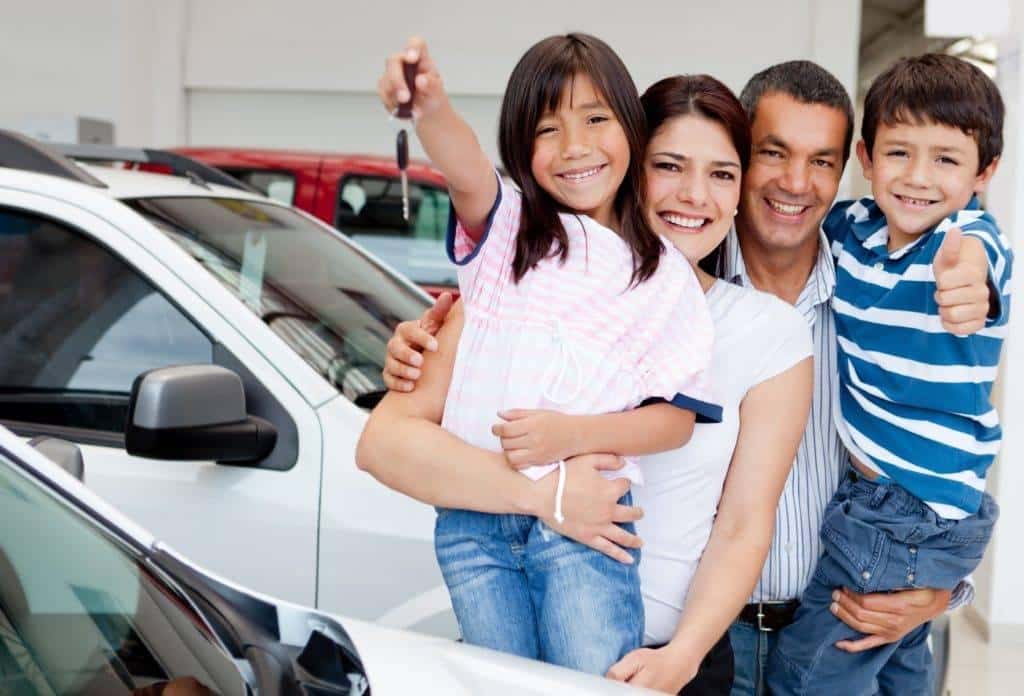 Greyhound
Is Greyhound an option? Certainly. Is it one you'd put at the top of your list? Probably not. Greyhound buses are fine for long-distance journeys when you want to save your pennies, but you'd still be surprised how quickly fares can add up, and the buses don't exactly have a reputation for comfort. Additionally, Greyhounds usually deposit you far from the center of town — case in point: Blaine's pickup/drop-off location is at 3629 95th Ave NE, well to the east of the city center. You'll still need to find a way home from there.
Look to CarHop for Pre-Owned Cars
Alongside the ability to navigate around Blaine with ease, every CarHop vehicle includes a great warranty and a Satisfaction Guarantee. Want to explore financing or find out more about Buy Here Pay Here financing? Simply contact us today.