Hours
Monday - Friday:
10am - 6pm
Saturday:
Closed
Sunday:
Closed
CarHop of Stockton Information and Special Offer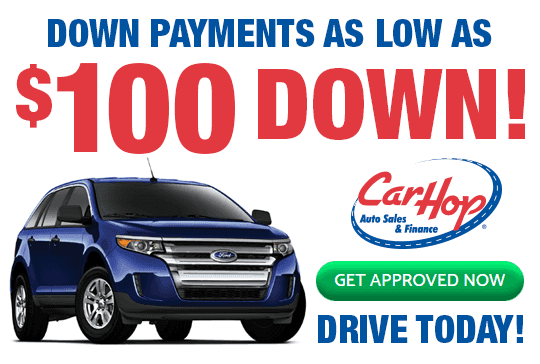 *Limited offer. Select vehicles only. $100 down on approved credit at 19.9% APR for 30 months at $41.89 per month per $1,000 financed.
If you live in the Stockton, California area and have been turned down for a car loan in the past, don't worry – CarHop will work hard to get you approved and driving, even if you have bad credit! Our team is eager to help you like we've helped so many other Stockton residents get a great used car!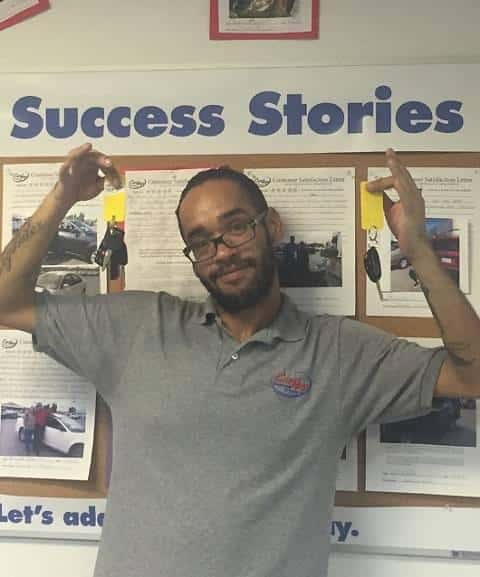 Lemuel "Cody" Hunt
Branch Manager
(209) 623-1349
Carhop Auto Sales & Finance
CarHop Auto Sales & Finance, Auto Center Circle, Stockton, CA, United States
Find an Auto Service Shop
What is CarHop?
Don't think you need even a used car to make it around Stockton? Then you'll be relying on:
That's not a particularly comprehensive set of options, and each public transportation system is plagued by its own set of difficulties. Checking out some of the used cars for sale in the area makes more sense, and here's why.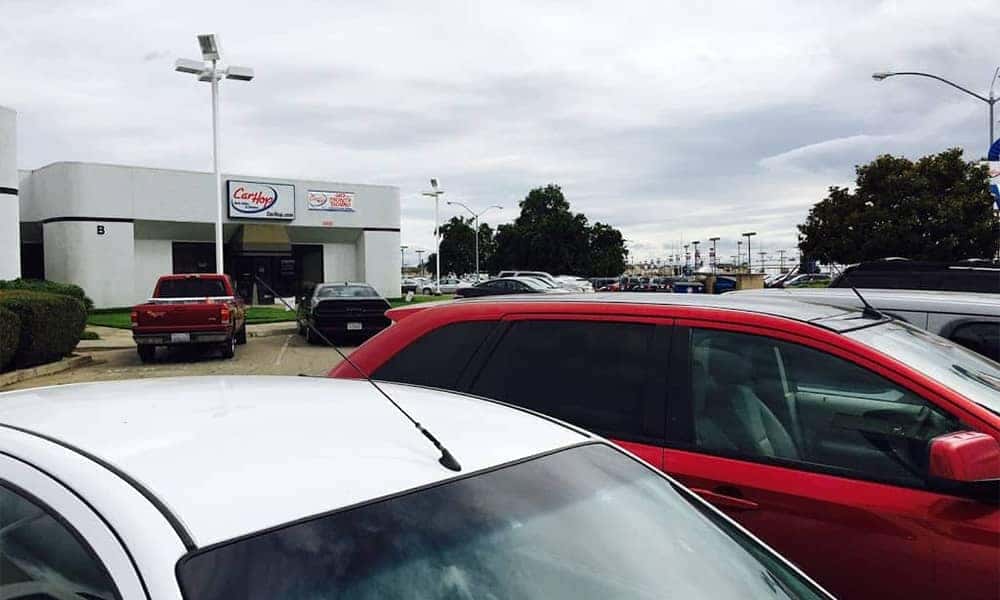 Buses
Even public bus systems in more densely populated areas like Sacramento and San Francisco are rarely seen as anything but a last resort. Things become even trickier when you're in Stockton.
Coverage is limited, especially when you get further out of Stockton proper, so buses run by the San Joaquin RTD are a poor commuter option if you're coming in from the outskirts. Service intervals aren't so bad in the center, but they get worse the farther you get from the city center — which means that missing your bus usually means a long wait.
Amtrak
The Stockton Amtrak station is located at 735 S. San Joaquin St., which puts it far more than a stone's throw from the more popular north side. If you're heading cross-state, or even cross-country, an Amtrak train might work, though you can expect to pay top dollar for your ticket.
The problem comes when you want to travel closer to home. There are only 90 Amtrak train and bus stations across the entire state. The next north from Stockton is Lodi. The next West is Antioch, and the next south is Modesto. If you simply want to pop to Manteca, Amtrak isn't really an option, and it certainly comes nowhere near the convenience that a pre-owned car could offer.
Greyhound
Located at 121 S. Center St., the Greyhound station is also poorly positioned. Buses are often late, and most routes are designed more for long-distance travel. Rumors that the local Greyhound station is set to be downsized to make way for a shopping center continue, and it isn't hard to see why.
There are Plenty of Used Cars for Sale at CarHop in Stockton
It's impossible to compete with the convenience that comes with your own set of wheels, and a pre-owned car puts that freedom within reach. At CarHop, we offer Buy Here Pay Here financing, so we've helped plenty of drivers who have been turned down in the past. Contact us today to find out more about our great warranty* and 7-Day Money-Back Guarantee.**